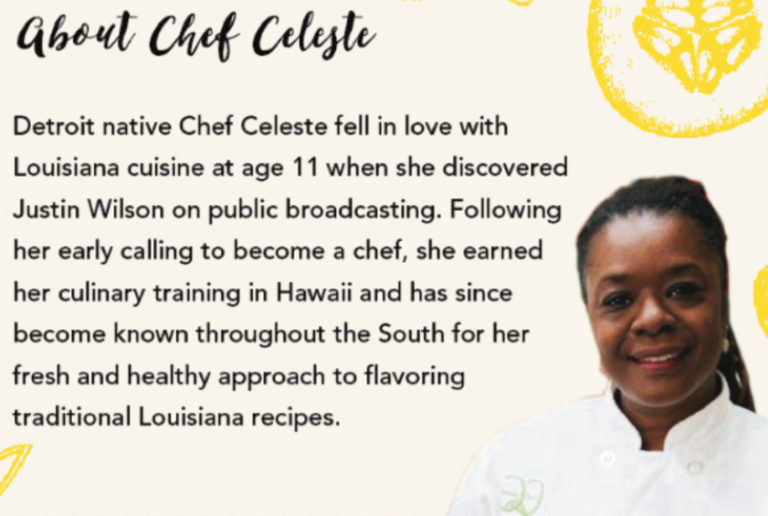 One of the greatest chef\'s to bring culinary excellence to Baton Rouge\'s food culture.
Not only does she operate a thriving establishment in the heart of downtown Baton Rouge, but she also has a line of cooking products and sauces.
Chef Celeste loves for the community results in engaging the community in various ways, please visit www.ChefCeleste.com for more information.